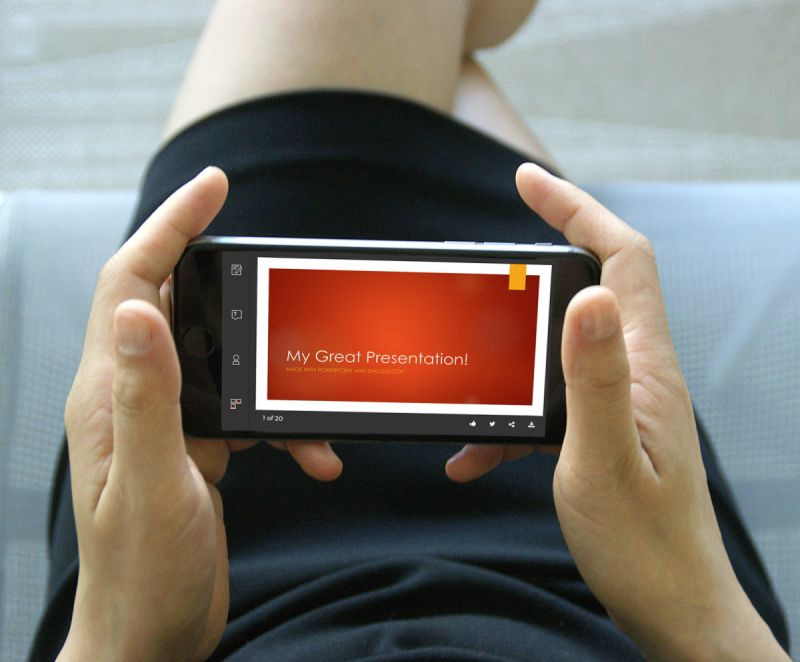 Stream your slides, Live!
Get your slides and resources into their hands, as you speak!
---

Gather Audience's Opinion
Build visual Polls and Surveys in PowerPoint, and visualize results as a Chart.The audience answers using their mobile device.
---

Get everyone to participate to a permanent Q&A session!
Connected attendees ask written questions from their mobile device, which appear in a PowerPoint slide, ranked per number of "Likes" from the attendees.
---
Get to know who is in the room
Each attendee connects to DialogLoop through a Social Media login, and therefore is identified in the platform: you can see each attendee's profile, and therefore get to know who is in the room!
---

Network with attendees
Connect directly with the attendees you want using DialogLoop's private direct Chat feature, before, during and after the event.
---

Promote and Sell your Creations
Using the customizable Presenter's Profile Card, appearing at the beginning of every session, you can advertise your creation and add links to the corresponding selling platform.
---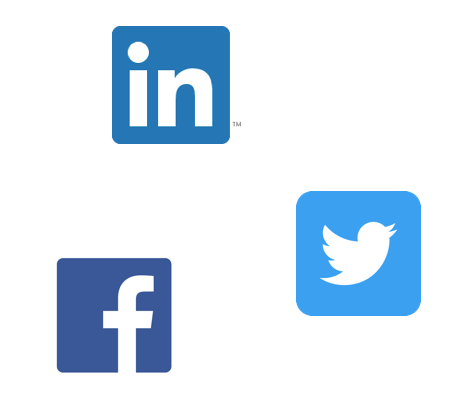 Increase your Social Media Reputation
Allow your Session's Attendees to share on Social Media the slide(s) of their choice. You can even preset the appropriate #tag or Facebook/LinkedIn phrase you recommend, for each single slide independently.
---
Extend your 1-hour Presentation by... a month!
Your event can start a few weeks before the actual show, and last a few weeks after to get a deeper audience engagement.