Fully embedded within PowerPoint, the DialogLoop Add-in integrates smoothly with your presentation's creative process.
Once you are logged in, add surveys, embed resource files, share speaker notes/links, and add Social Media Tags. One more click, and all these are sent to the attendees hands. It's simple and seamless.
Setup DialogLoop™
Works with Microsoft® Office 2010, 2013, 2016 running on Windows Vista, 7, 8 and 10
Requires Computer admin rights to install Microsoft® Visual Studio Tools for Office 2010
Download the DialogLoop PowerPoint add-in.
Double click on DialogLoop.exe to run the installer
Open PowerPoint; a new DialogLoop™ Ribbon appears in the PowerPoint toolbar.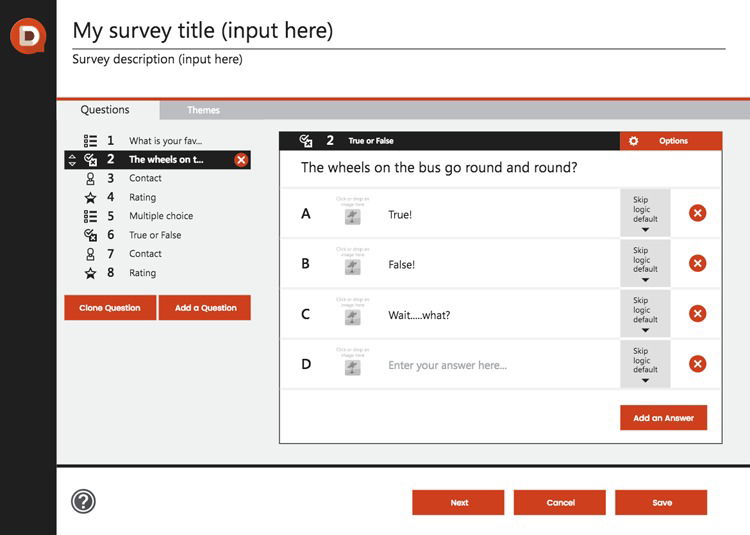 Create Polls, Surveys, and Quizzes
Define a survey name, the questions and answers, the appearance, and then save it. Click 'Insert" and you're done!

You are able to chose the question type: multiple-choice, rate, yes-no, sort, contact, or open answer.
You also can display images as clickable answers.
Questions can be customized with logos and colors as Themes that can be stored and reused someone else's presentation to fit corporate visual guidelines.
Result can be displayed using any customized PowerPoint chart.

Each survey question is displayed on a new slide to control the flow of the presentation.
You can configure a survey Timer to be automatic or manually started and stopped.
The results chart is automatically updated in real time as participants complete the survey.
Once the survey automatically stops or you click 'Stop Survey', the results are shared to the attendees' mobile devices.
The answers are stored stored in both the on-line session and the original PowerPoint file.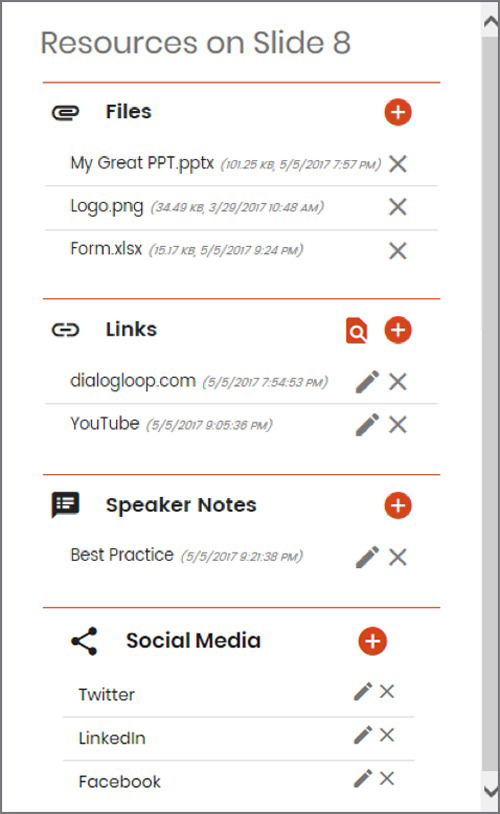 Share and Reveal Endless Resources
Embed resources in each individual slide, and unleash them as you present.
PDF files, Office documents, Images, Videos… you name it.
Add reference Website URL and links in each slide, ordered as you wish.
Attach Speaker Notes, either newly created or imported from a file.
All these resources can be downloaded before, during or after the event, from one or several devices.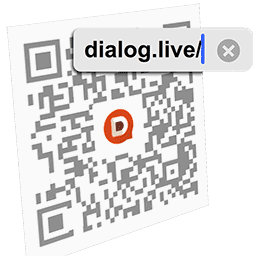 Stream your Slides with Progressive Reveal
Once your presentation is ready: one more click and streaming is ON!
DialogLoop™ generates a URL and a QR code and inserts them in a new slide. This new slide is placed as #1. It is not streamed but will appear as your first slide on the big-screen, to enable attendees to connect to the session. You can change the design of that URL slide as you wish.
Attendees log-in using the URL/QR code.
You proceed with your presentation, advancing slides as usual.
Attendees get the slides one by one, in a smooth and progressive reveal!
You can pause the streaming, amend the remaining slides, and start again from where you left.
Once the presentation is done, you stop the streaming. All slides remain available online, as long as you wish.
If you want to end that online availability, one click on 'delete session' and content cannot be accessed anymore.
Collect Audience Questions, Live!
Attendees can submit questions from their connected devices.
Attendees can 'like' each other's questions.
In one click, insert a slide which displays all questions, ranked according to your preferred criteria (see list in image).
The slide will update LIVE from the moment you start streaming, until you choose to stop.
During your presentation, you can show the "LIVE Question Slide" and address whatever questions you want.



Enable written topic discussions as you speak.
Attendees can comment by writing every posted questions. Questions become discussions.
Each question and comment can be liked by everyone.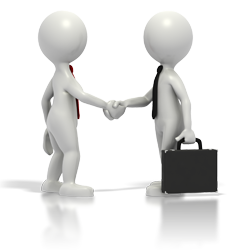 Meet Passionate Attendees
Each attendee is identified through the Social Network they used to log in DialogLoop™.
From the Audience Pane in PowerPoint, the Presenter can see the list of attendees and browse their social Media profiles.
When connected to DialogLoop™ through the session's URL, the presenter can browse the attendee list, and dialog directly with individuals using DialogLoop Chat. This can be done before, during or after the event, as long as the presenter keeps the session active.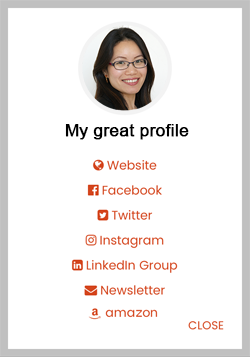 Sell Your Creation(s) through Your Profile Card
Include links on your DialogLoop™ Profile Card.
This profile will appear when attendees first log in, and each time they enter the session.
Easily promote and sell your works/products by linking to the web page where these items are sold.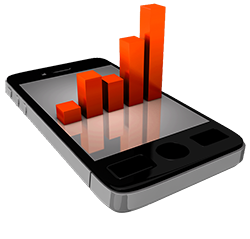 Analyze Your Attendees Engagement Level
Download an extensive data report on attendee engagement before, during and after the event
It contains the attendees list, including the data made available by the Social Network they logged from.
Understand the demographics of your audience.
Discover which slides and questions received the most likes and which slides were shared on Social Media.
Identify which parts of your presentation were most impactful and which need reworking.
Evaluate audience participation and feedback to refine your skills and perfect your performance.