Seamless Content Sharing from PowerPoint
✓ Share slides LIVE and dynamically to an attendee's device, at the presenter's pace, in multiple rooms independently and simultaneously.

✓ Share supporting files, links/URL, Speaker Notes, dedicated #tags for social Media (LinkedIn, Facebook, twitter) on individual slides.

✓ Enable attendees to download individual shared presentations and their own notes from the DialogLoop™ webapp.
✓ Tweet individual slides with #tags defined by the presenter and attendee.
✓ Display Presenter and Company profile for each session, with actionable links to promote books, creations and other activities.
✓ Publish a "last-minute" PowerPoint presentation in a couple of seconds.
✓ Update PowerPoint content and add supporting files while live Sharing.
✓ Use all DialogLoop™ features Before, During and After the event.
✓ Maintain all content and interactions after the event for viewing and updates.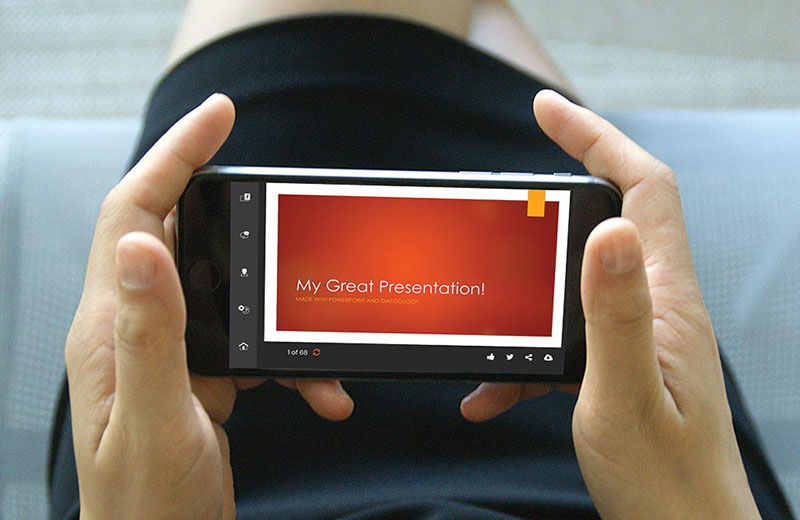 Live Audience Engagement
✓ Conduct Live Polls, Quizzes and Surveys built in PowerPoint.
✓ Customize polls with advanced Skip Logic features, image based answers, and your own branding.
✓ Design your PowerPoint Chart to display Poll results.
✓ Display dynamic live survey responses and save the results within the active PowerPoint file.
✓ Conduct Social Media style public discussions.
✓ Enable full session written Q&A with upvotes.
✓ Receive live Questions within the active PowerPoint file.
✓ Gather attendee comments and questions.
✓ Generate detailed Engagement Level analytics reports.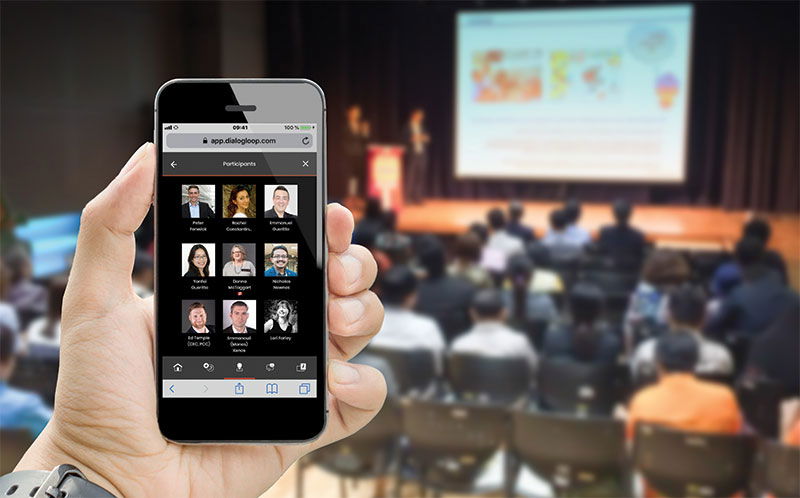 Live In-room Networking
✓ Connect to the session through your Social Media login or create an account.
✓ See who is in the room with live profile updates.
✓ View Social Media Profiles, including the Presenter's custom made Profile Card.
✓ Socialize and network through a cross-platform Private Chat (bridging LinkedIn, Facebook and Twitter).
✓ Receive Private Chat email notifications even after exiting DialogLoop™.